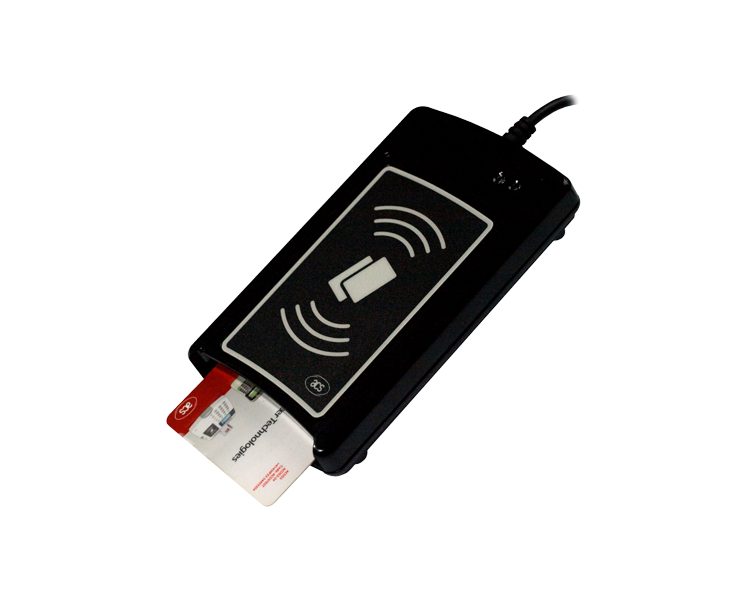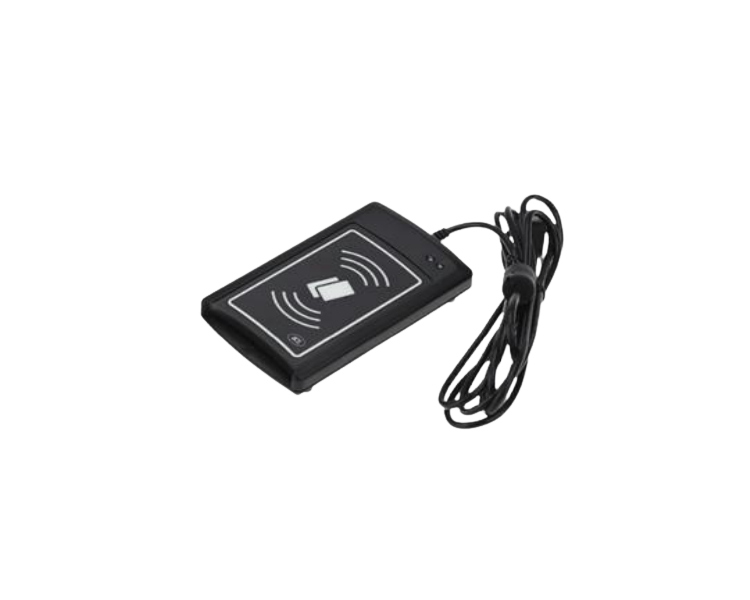 ACR1281U-C8 Contactless SmartCard Reader
The ACR120 Contactless Smart Card Reader is compact and cos-effective smart card contactless reader and writer. Developed base on the 13.56 MHz contactless (RFID) technology, it supports Mifare and ISO 144443 A and B cards.
Dimension

120 mm (L) x 73 mm (W) x 20 mm (H)

Interface

USB Full Speed or RS232 (Serial).

Supply Voltage

Regulated 5V DC.

Smart Card Interface Support

ISO14443 Type A and B.

Operating System Support

Win 98, Win ME, Win 2000, Win XP, Win XP, Win Vista, Win Server 2003, Win Server 2008, Win XP x64, Win Vista x64, Win 7 x64, Win Server 2003 x64, Win Server 2008 x64, Win Server 2008 R2 x64 and Linux.